Thermal Transfer Products / API Heat Transfer
We are proud to be the longest supplier of Thermal Transfer Products (TTP) and API products to the UK market. When we originally introduced their product range to the UK market, we recognised the quality of components and solutions offered.
As a systems partner and OEM integrator of TTP, an API Heat Transfer Company, we have access to a huge collection of products, options, materials and society classifications.
The API Heat Transfer group gives us direct access to
TTP Thermal Transfer Products

API

BASCO

Ketema, Whitlock

Covrad GT and General ThermoDynamics

Schmidt-Bretten and Airtech
We are able to supply both standard and proprietary units, and all on very preferable lead times. From almost a stock position ex-works we can supply standard conventional copper, steel and aluminium units; marine offshore and full brass units; stainless steel and also steam coolers.
We can also offer 100% interchange swap out units to ITT and Young Radiator Company.
Additional product or custom support can be provided with the following range of materials and standards;
Construction Materials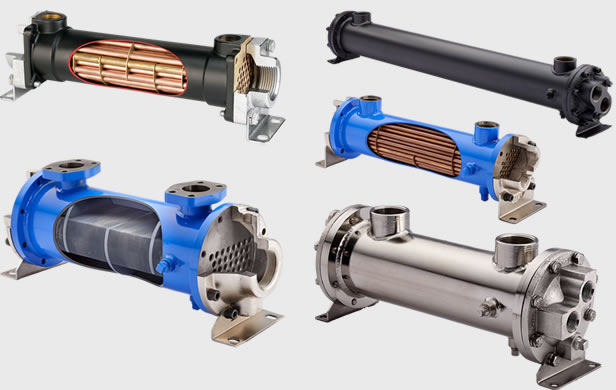 Carbon Steel

Stainless Steel

Duplex & Super Duplex Stainless

Chrome-Moly Alloys

Nickel & Nickel Alloys

Copper & Copper Alloys

Hastelloy

Titanium

Alloy-lined, Clad, Explosion-Clad & Weld Overlay
Certifications & Registrations
Therefore whatever your requirements, whether units up to 120 inches shell diameter, tube lengths up to 50 feet or tube pressures up to 6,000psig, we can deliver your solution.